My name is Ray Cayer. In the 90's I bought a piece of land in Maine and built a small cabin. Living the good life, or so that was my plan. I was in my 30's and had very little money. Work was tight and espeically during the winter months. I bought a book by Gil Gilpatrick called "How to build the strip canoe". I still have the book and the newest edition signed by Gil himself. I really wanted to build a canoe but did not have the place, the money or the tools. I said to myself, "well, I'll build a small one for now and then when things turn around for me, I'll build the real thing. So I decided to make a scale model of the E.M. White guide canoe using the templates he offered in the book. it worked great. I built the model just like the full size plans and it came out great. It really was like building the real thing!. My friends in the area loved it to and wanted to do it, so I cut more pieces for them. Soon many of us were making them, customizing them, and having a ball for cheap. Later I started trying to make a nice package of the kit and selling them door to door to hobby shops and at the time was  Delorme Mapping company that had a store. I was selling them, but door to door was slow. As the years went on I kept making them and selling them at craft shows but it was not untill the internet made it easier to sell online that they really took off. Today, all the kits have gone through their own evolution into the easiest to build canoe and kayak kits out there. They work well and I have not had one customer that was not able to turn out a beautiful canoe. It is great dealing with all the customers and hearing their stories. The canoes are used for many things, but for most, it is a way to relax and dream and watch as they picture themselves paddling this canoe down the wild rivers of Maine, loaded with fur pelts or other traded goods, chewing on their on smoked salmon. Wow, what a trip.
I have always done my best to make sure every kit is packaged carefully and is a good value. I hope that you enjoy them as much as i continue to do so. Thanks for looking and happy voyaging, Ray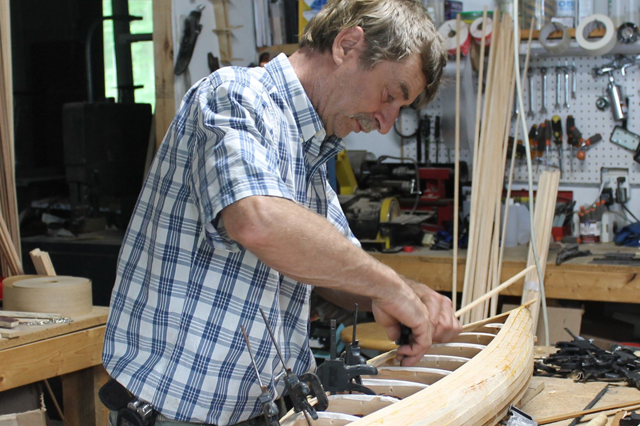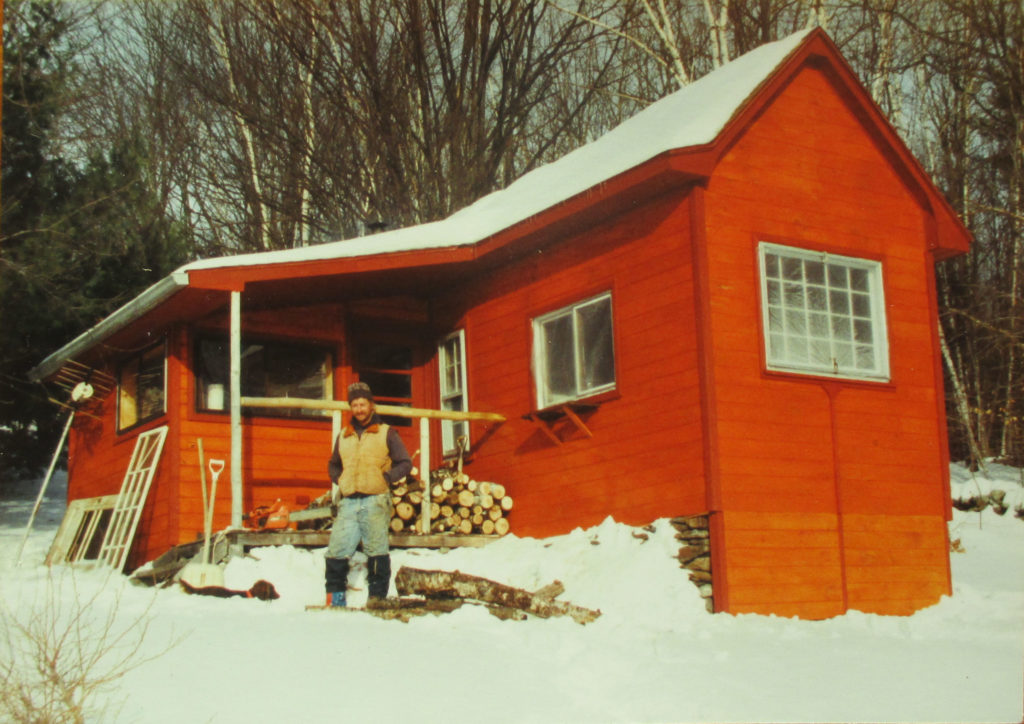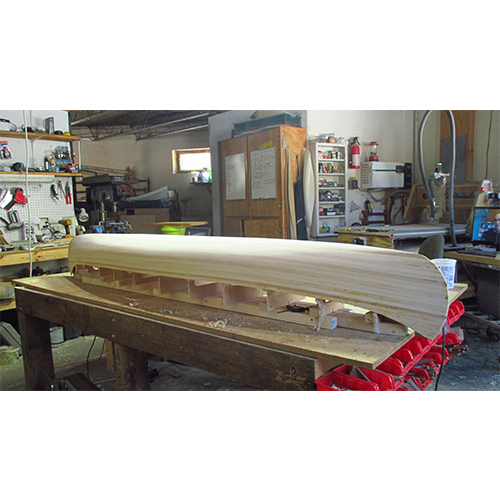 I have since built a new house, round in shape, all concrete using Insulated Concrete Forms. Built the entire house myself. Was off grid with solar panels, batteries and inverter. It has been a great place to live and work. Built a shop and have expanded a little at time.The round solar home that I built in the woods. Concrete roof, floors and walls, heavily insulated with radiant heat in the floors. Visit www.raycotechnologies.org  with more about me and the building of this round disaster resistant structure. My own copy writed self supporting roof along with other projects that are going on..